VersaTile Design Studio was started in Phoenix Arizona using skills and experiences that were developed over many decades in the printing industry. Our goal is to provide you a service that the big box tile or home improvement stores just can not provide, Customization on a personal level.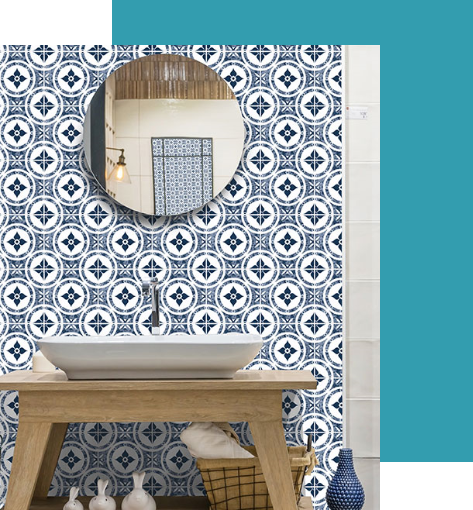 It's not about just merely satisfying our customers, its about our customers being thrilled with the results.
Mark Goldojarb
Founder & Owner
Whether it is the graphic design, the color, or both on the correct tile substrate, Customizing is about you getting what you envision.
You can find a wider range of kitchen tile, bathroom tile, wall tiles, or flooring. That is because tile designed for indoor use has a different standard of testing than tile exposed to the harsh outdoor elements.
VersaTile Design Studio can help you get the tile designs you want indoors too!
When tile is used outdoors you will find specific recommendations for your geographic area to withstand harsh weather conditions. Specially when tile is used in swimming pools and fountains.
VersaTile Design Studio recommends defining the tile first and then let us help you with graphic design and color to coordinate with your total home design.
Want to get in touch with the VersaTile Team?
Provide your contact information below and we will reach out.
Or contact us at (602) 824-9023
We look forward to hearing from you!
"*" indicates required fields